Fire Hazard Prevention in Commercial Kitchens
Your commercial kitchen sees a lot of action throughout the day. When you and your employees are dealing with a heavy stream of customers, cleaning can take a backseat to filling orders. What many business owners don't know is that when your commercial kitchen is not regularly cleaned, it becomes a huge fire hazard.
According to the U.S. Fire Administration (USFA), cooking is the #1 reason for fire outbreaks in non-residential building fires, and has been the leading cause of them for over 10 years. Beyond the safety hazard of using heating appliances, cooking can also create a huge mess. The grease that cooking food produces can coat your kitchen's surfaces and your exhaust hood in flammable residue. When these substances build up over time, it becomes a serious fire hazard. If a small fire breaks out in your kitchen, the entire building can go up in flames.
The Importance of a Clean Exhaust Hood In Fire Prevention
A critical component to keeping your commercial kitchen safe is cleaning your exhaust hood system. Your kitchen's exhaust hood system is essential to reducing a risk of fire. While you cook, your exhaust hood pulls the smoke and grease-laden vapors out of the air and filters it out of the building.
Over time, the grease and oil vapors getting filtered out through the exhaust hood will coat the hood, ductwork, fan, and inner workings of the system. If a fire erupts, the flames can travel all throughout your system to the rest of the building. A clean exhaust hood system can prevent this disaster.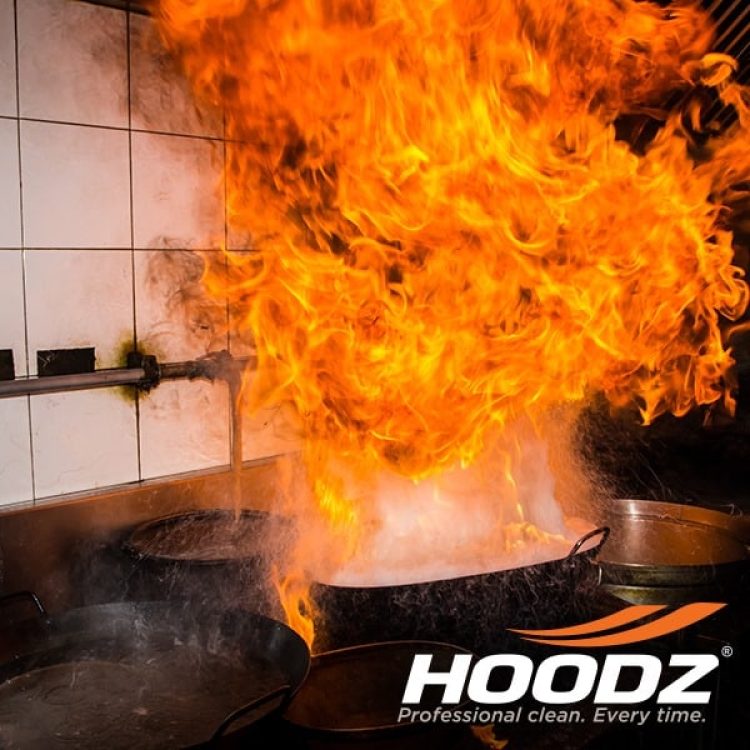 HOODZ Will Keep Your Commercial Kitchen Code Compliant
As a leader in commercial kitchen cleaning services, HOODZ International will help you keep your kitchen code compliant and reduce fire hazards. Our professional cleaning crew will get into your exhaust hood system, scrubbing down all the hard-to-reach places and leaving it spotless. We offer grease containment solutions and provide grease trap cleaning services. We even have maintenance services to make sure everything is running properly.
HOODZ is a professional cleaning company that cares. Our crew goes the extra mile to keep your kitchen safe and healthy, including the creation of a personalized cleaning plan just for your system.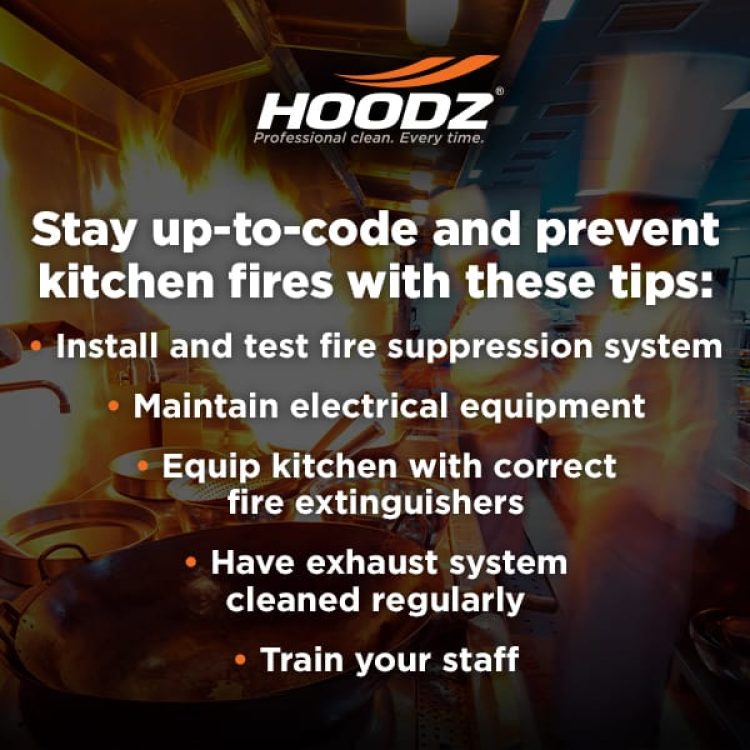 Latest News
THE LATEST NEWS, KITCHEN MAINTENANCE TIPS & MORE.
Whether you're frying tons of calamari, chicken, fries or latkes, chances are your fryers stayed busy during the holiday season.

Read More

As wood-fired foods continue to grow in popularity, the likelihood of fires occurring in restaurants using wood-burning cooking equipment continues…

Read More

Commercial kitchens are especially susceptible to fire because of the kitchen's hectic environment and the presence of multiple fire hazards.…

Read More