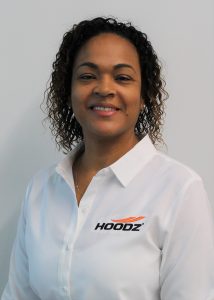 HOODZ Commercial Kitchen Exhaust Cleaning and Maintenance Welcomes New Owner in Florida's Treasure Coast Region
HOODZ is excited to welcome our newest owner, Indira Javier, to the HOODZ network! Indira recently purchased HOODZ of the Treasure Coast, an existing HOODZ location, and has begun operations as the new owner of this location. The HOODZ high standards of work across the board and the brand's great reputation are two qualities that drew Indira into learning more about HOODZ. While several things stood out to her about this brand, Indira's decision ultimately boiled down to these two main points – the support HOODZ has from the home office, network, and beyond, as well as the camaraderie that comes with being a part of this network. The strong backing that BELFOR Franchise Group provides to the HOODZ brand and the family-like culture that is carried throughout all of the BFG brands are two things that stood out to Indira the most. These points were highly important to her and are what helped lead Indira to joining the network as a HOODZ owner.
HOODZ of the Treasure Coast services areas of Florida's east coast including Cocoa, Stuart, Melbourne Beach, Palm Bay, Port Saint Lucie, Vero Beach, Cape Canaveral, and surrounding cities. Her current business goals are to dive deep into targeting Florida's Treasure Coast and Space Coast. Within the next five years, she's working to expand their operation by adding at least 2 trucks, doubling their staffing numbers, and increasing revenue by 20-25% year-over-year.
While Indira is originally from New York City, she relocated to South Florida almost 18 years ago. Outside of work, Indira enjoys traveling and attending outdoor fairs and festivals while spending time with her partner and their vibrant 11-year-old daughter, Jayde. Indira and her family also own two pups, a 12-year-old Miniature Pinscher and an 8-month-old Maltese/Shih Tzu mix!
The HOODZ of the Treasure Coast office can be reached at indira.javier@hoodz.us.com or by phone at (772) 324-8953. 
To learn more about HOODZ commercial kitchen exhaust cleaning and maintenance services, conveyor oven cleaning, hood filter services, grease containment, code compliance, and fire prevention solutions in the Treasure Coast area, please visit their website: https://www.hoodzinternational.com/the-treasure-coast/