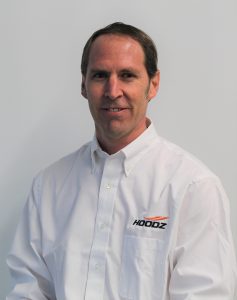 HOODZ Commercial Kitchen Exhaust Cleaning and Maintenance Welcomes New Owner and Location With the Addition of Cristian Escudero
HOODZ is excited to welcome a brand new location in the HOODZ network with new owner Cristian Escudero's purchase of this territory in Arlington, VA! Cristian and his family recently moved to the United States from his home country of Chile, and he is now working towards his goal of becoming an entrepreneur. There are several aspects of the HOODZ brand that stood out to Cristian, ultimately leading him to decide on purchasing a HOODZ franchise. The major points that helped him make this decision include the brand reputation, franchise support team, professionalism, and the culture within the franchisee network. Cristian believed that the support from the HOODZ brand would help him start working towards his entrepreneurial dream of having his own business, and that is exactly what he is doing now. 
HOODZ of Arlington services areas around Washington D.C. including Arlington, Alexandria, Fairfield, Springfield, Merrifield, Mount Vernon, and surrounding cities. While Cristian has several business goals he would like to accomplish throughout the next five years, he is striving to continue to learn how to be a great leader and build a strong team. He also hopes to grow his business in every aspect and expand his territories.
With any freetime that Cristian does have outside of starting his HOODZ business, he always enjoys playing tennis and spending time with his wife, Francisca, and their four year old son, Martin!
The HOODZ of Arlington office can be reached at cristian.escudero@hoodz.us.com or by phone at (786) 303-9709.
To learn more about HOODZ commercial kitchen exhaust cleaning and maintenance services, conveyor oven cleaning, hood filter services, grease containment, code compliance, and fire prevention solutions in the Arlington & Washington D.C. area, please visit their website: https://www.hoodzinternational.com/arlington/